Clashes erupt at al-Aqsa mosque in East Jerusalem
Comments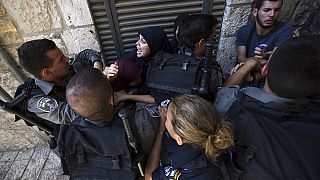 Palestinian youths have clashed with police who entered the al-Aqsa mosque in East Jerusalem, after skirmishes erupted when Israeli hardliners tried to enter the complex.
Police say the Palestinians had barricaded themselves inside the mosque.
Known to Jews as the Holy Mount, the site is a frequent flashpoint for tensions.