Duisburg marks five years since Love Parade tragedy
Comments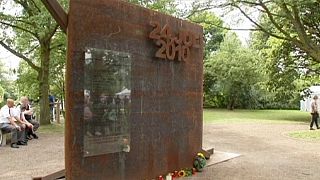 The German town of Duisburg has held a memorial service to mark five years since a deadly stampede at the Love Parade techno festival.
Twenty-one people including eight foreigners were killed and some 500 injured.
Prosecutors say the only entrance to the event was far too small for the hundreds of thousands of people attending.
Ten organisers have been charged with negligent manslaughter and bodily harm.
But there is anger among victims' relatives that a trial has yet to take place.