French actor Gérard Depardieu 'a threat to Ukraine national security'
Comments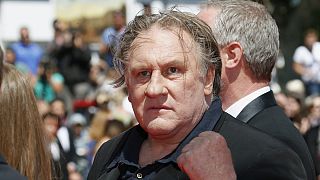 French actor Gérard Depardieu has been banned from Ukraine because he is considered "a threat to national security," according to reports on Tuesday.
I love Russia and Ukraine, which is part of Russia.
Depardieu's name has reportedly been added to a list of around 600 individuals who have been blacklisted by the country's culture .
Ukraine media are banned from talking about them or publishing their images.
The appearance of the controversial French actor on the black list was reported by Ouest France, who quoted Russian newspaper Vesti.
French actor Gérard #Depardieu judged a threat to national security in…. Ukraine: http://t.co/9rRCfRxZ3Opic.twitter.com/P7euJI8zmz

— The Local France (@TheLocalFrance) July 21, 2015
Depardieu is a big fan of Vladimir Putin, who in January 2013 handed the actor a Russian passport, which was warmly accepted. Depardieu is registered as living in the town of Saransk, with his address listed as No. 1, Democracy Street.
He has also frequently spoken out in support of the Russian president and has angered Ukrainian leaders with some of his comments at the height of the ongoing conflict in the east of the country.
According to reports Depardieu was cited for his speech at a film festival in Riga, Latvia in August 2014, when he said: "I love Russia and Ukraine, which is part of Russia."