Berlin uncovers 'biggest ever' crystal meth stash
Comments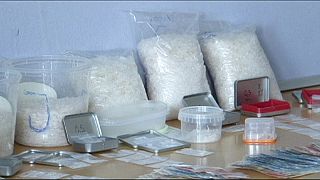 Police in Berlin say they have found the German capital's biggest ever stash of crystal meth.
Some 4.5 kg of metamphetamine, with an estimated street value of 675,000 euros, were discovered during a raid of an apartment in the city.
Two men, aged 48 and 55, were arrested during the operation.