Alzheimer's: cautious reaction to claims new drug could slow progression
Comments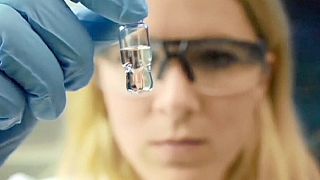 There has been a cautious welcome to news of a drug that appears to slow the pace of Alzheimer's Disease.
Data suggests the drug – Solanezumab – can cut the rate of progression of the disease by a third.
But experts are warning people to manage their expectations. The limited data available is not definitive.
The findings have been presented at the Alzheimer's Association International Conference.
Alzheimer's researchers to unveil drug that could help slow disease down http://t.co/IrYXzN5Ntu

— The Guardian (@guardian) July 22, 2015
Alzheimer's disease – a speed read
44 million people around the world have dementia.
By 2050, 135 million will be living with the disease.
The global cost is an estimated 555 billion euros.
Hopes pinned on further trials
A trial of the drug in 2012 was extended when it seemed to be working for patients in the early stages.
Those taking the drug the longest seem to show the most benefit.
A new trial is due next year and should provide definitive evidence.