Poland to hold general election on October 25
Comments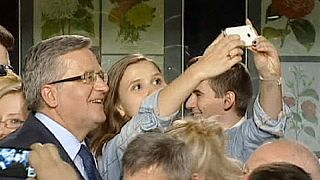 The outgoing Polish President Bronislaw Komorowski says the general election will take place on October 25.
It comes two months after he lost an election to his conservative opponent Andrzej Duda.
Opinion polls suggest that after eight years of centrist rule, the governing Civic Platform lags ten points behind the eurosceptic, conservative Law and Justice party.