British warplane accidentally drops missiles onto its base
Comments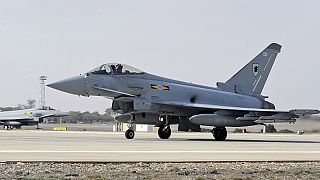 A British warplane accidentally has dropped two missiles onto its own base in Cyprus.
The weapons fell from the aircraft as it was landing on Wednesday, Reuters reported, citing a base spokesman from RAF Akrotiri.
The base is being used in operations against Islamic State insurgents in Iraq but spokesman Kristian Gray would not say if the plane was returning from a mission.
"I can confirm that during a Tornado landing at Akrotiri two of its missiles became detached from the aircraft," he said.
The Brimstone missiles did not explode and no one was injured, Gray said.
Akrotiri is one of two sovereign military bases retained on the island since it gained independence from Britain.