Russian soldiers die when military barracks in Siberia collapse
Comments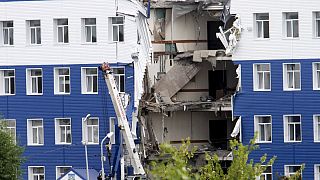 Twenty-three soldiers have been killed near the Siberian city of Omsk when a section of a Russian military barracks collapsed.
Officials say a further 19 were pulled out alive from the rubble and five others are missing.
It is suspected poor workmanship on repairs may have caused the collapse. An investigation into possible negligence has been launched.