Europe equities climb on Greek deal, but no respite for the euro
Comments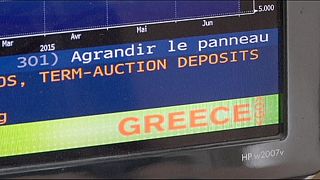 European stock markets rose throughout Monday's trading session, following news that eurozone leaders had reached an agreement to move forward with a bailout loan for Greece.
The FTSE 100 gained 0.97 percent and the DAX closed up 1.4 percent.
At the Frankfurt Stock Exchange, Baader Bank analyst Robert Halver said the exchange was "happy," but added that the markets "now have two problems."
"A small problem is that the (Greek) reforms have to be put in place and a second, long-term, problem is whether they (those reforms) are enough to make Greece competitive. I doubt that," Halver warned.
The euro initially surged in Monday's trade on the Greek news, but then reversed gains to drop 1.2 percent – on expectations that an increase in US interest rates will bolster the dollar.