Two Israeli citizens being held in Gaza
Comments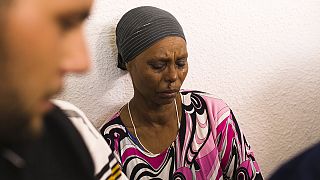 Two Israeli citizens are being held in the Gaza Strip, at least one of them by the Hamas militant group, Israeli authorities said on Thursday.
Avraham Mangisto "independently" crossed the border fence into the Gaza Strip on September 7 last year, nearly two weeks after the end of the Israel-Gaza war, the Israeli defence body responsible for Palestinian civilian affairs said, without giving further details of why he crossed into the Palestinian territory.
The Coordinator of Government Activities in the Territories (COGAT) said that "according to credible intelligence," Mangisto is being held "against his will" by Hamas.
A spokesman for Hamas, Salah Bardawil said "We don't have any information about it. Even if is true, we don't have instructions to talk about it," he said.
#BREAKING: Avraham Mangisto, 28, Crossed the border to #Gaza 10 months ago. #Hamas never confirmed/Denied holding him pic.twitter.com/rnxTMrLuB8

— Amichai Stein (@AmichaiStein1) July 9, 2015
Israel's military lifted a gagging order on Thursday to reveal details of the matter.
It is unclear why it decided to publicise the issue ten months after the incident.
Senior Israeli government officials, speaking on condition of anonymity because they were unauthorised to speak publicly about the issue, said Israel had hoped keeping the affair quiet could lead to his release.
The family had been instructed not to speak publicly about the matter, media reports said.
COGAT said the second Israeli citizen being held in Gaza is an Arab citizen of Israel.
Israeli officials provided no further details.