Armenia police clear 'electricity hike' protest camp in capital
Comments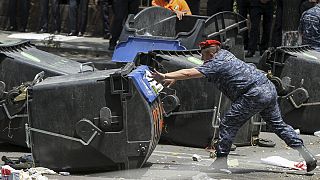 Armenian police have cleared a protest camp in the capital Yerevan following two weeks of demonstrations over electricity prices.
Thousands of people have been protesting over a proposed hike in the price of energy to take effect August 1.
The state regulatory commission decided in June that household electricity prices should rise after the distribution company. a subsidiary of Russian firm Inter RAO, citing a decline in the dram currency, asked for a price hike.
Protesters say it will lead to more price rises in the impoverished former Soviet republic.