Greece: polling opens in crunch referendum
Comments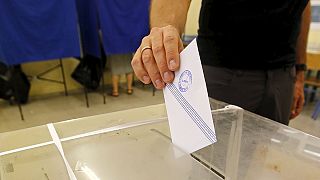 Greeks are deeply divided as they head to the polls in a referendum to decide the country's financial future.
Polling stations opened at 6am Central European Time on Sunday with an 80 percent turnout expected, higher than for the general election in January.
The vote was called by Prime Minister Alexis Tsipras after the breakdown of talks with international creditors and as Athens defaulted on a payment to the International Monetary Fund.
Greeks can vote 'yes' to approve of the bailout terms of creditors or 'no' as advocated by the government, even though this could see the country leave the eurozone.
Pundits think the vote is too close to call.
Opinion polls suggested a small lead for the 'no' camp was narrowed after five days of bank closures and capital controls.
The results are expected on Sunday evening and Greek banks are expected to run out of money on Monday without help from the EU.
Cost of Greek debt per person per eurozone country