Deadly attack on UN peacekeepers in Mali
Comments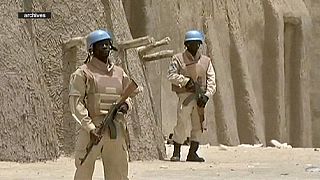 Five UN peacekeepers have been killed and up to six others severely hurt in an attack on their convoy in northern Mali.
According to officials, the ambush took place close to Goundam, a town southwest of the northern city of Timbuktu.
It is understood the victims were from the mission's Burkina Faso contingent.
A French-led military campaign in early 2013 liberated the north of the country from al-Qaeda linked Islamist rebels who seized control of the area after a Tuareg uprising led to a military coup that plunged Mali into chaos.