European markets tumble on Greek woes
Comments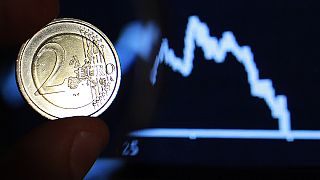 European markets have tumbled dramatically spooked by the prospect of a Greek debt default which forced Athens to close its banks to stop a run on deposits.
Germany's Dax fell more than 3 per cent, France's CAC 40 4.7 per cent and Britain's FTSE 100 2.2 per cent.
As the Greek crisis rippled through the markets, the euro fell as much as 1.5 percent.
Also read – Who pays if Greece fails?
Gloomy horizons were also seen on the Asian markets, with the Nikkei down nearly 3%.
China shares dived another 7 per cent, bringing the losses in the past two weeks to 25 per cent.
Investors are looking for safer assets, fearing the uncertainty that is hanging over Europe as Greece is poised to default on its debt and be the first country to leave the single currency.