Thousands of tourists flee Tunisia after deadly beach hotel attack
Comments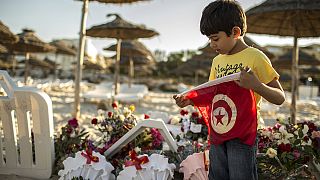 Thousands of tourists are fleeing Tunisia, after 39 people were shot dead at a beach hotel.
Tour companies are organising extra flights to get people home from the resort of Sousse.
Many of those killed in Friday's attack, which has been claimed by the self-proclaimed Islamic State, were British.
A picture uploaded to social media purportedly shows the man who unleashed the horror at the Imperial Marhaba resort.
Dressed like a tourist, 24-year-old Saif Rezgui is said to have hidden a Kalashnikov in an umbrella, before opening fire on holidaymakers as they relaxed on the beach and by the pool.
It was the worst attack of its kind in Tunisia's modern history.