Greek referendum proposal causes ripples in Germany
Comments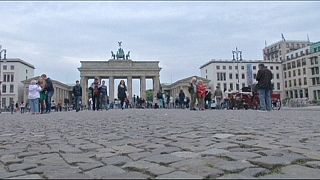 Alexis Tsipras' shock proposal for a referendum on accepting a bailout deal has caused ripples throughout Europe.
In Germany, the news of a possible Greek vote has aroused scepticism in some, while others say handing the decision to the people could be a positive thing.
Paul Barkey, a passerby in Berlin gave his view on the situation:
"I think they're pretty smart and know exactly what they're doing by fooling the rest of the world," he said. "I think it's more impressive than anything else – not frightening or terrible."
Robert Menke, disagreed with the plan for a referendum, saying:
"It is very sad for Europe that it is going to a referendum and that they (the Greek people) will now make a decision on Europe. In my opinion, this shouldn't be happening. We've got to the final point, now. And we need to draw a line under this."
While Peter Mueller believed it was right that the people were given the chance to make a decision.
"I think it is okay, because the people voted for this party and this prime minister at the last election," he explained. "And he promised not to allow any more mess for the people. And with a referendum, the people will be able to make the decision for themselves."
Germany's vice chancellor, Sigmar Gabriel, says a vote could, in principal, make sense for the Greek people. However, he added that exactly what they are voting on must be made clear to the Greeks.