One of two escaped US prisoners shot dead by police
Comments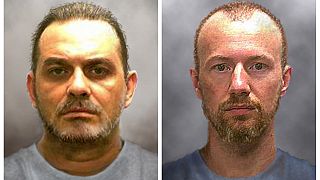 Richard Matt, one of two men who escaped from a maximum security jail in the US has been shot and killed by police.
Matt had been serving life at the Clinton Correctional Facility in New York state for the torture, murder and dismemberment of his boss in 1997.
David Sweat, who carried out the elaborate escape with him on June 6 is still on the run.
Police think he may be close to the location where Matt was shot – around Lake Titus, near the Canadian border.
The pair broke free by cutting through their cell walls and sneaking along pipes within the jail before jumping out of a manhole outside the walls of the prison.
Police have advised the public not to approach Sweat, who was serving life for shooting death a Sheriff's deputy.