Victims unmoved by Boston bomber apology
Comments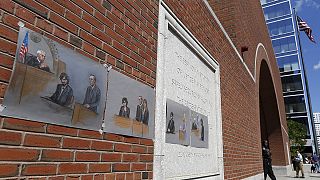 Few of those who survived the Boston Marathon bombing and the families of the victims have been impressed by a courtroom apology from the culprit .
Twenty-one year old Dzhokhar Tsarnaev spoke for the first time just before he was formally sentenced to death by a judge for his part in the 2013 attack.
Tsarnaev and his brother killed four and injured 264 when they bombed the finish line of the marathon in 2013. His older brother later died in a police shootout.
"For me to hear him say that he is sorry. That is enough for me and I hope, because I still do have faith in humanity, including him, I hope that his words were genuine. I hope they were heartfelt," said survivor Henry Borgard.
However fellow survivor Lynn Julian spoke for the majority when she said:
"I regret having ever wanted to hear him speak because that he said showed no remorse, no regret, and no empathy for what he has done to our lives."
Most dismissed the apology as unconvincing ,
however, Tsarnaev had also said he'd been moved during his trial when he heard about the lives of the people who had died and of those who'd been injured, some of them seriously, in the bomb blasts.
His apology had little bearing on the legal process, but it could be years before the death sentence is carried out due to right of appeal.
The bombing was one of the highest-profile attacks in the United States since September 11 2001.