The month of June will go to extra time with a leap second
Comments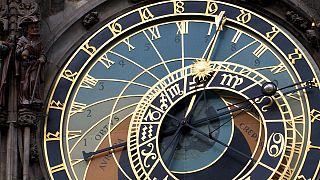 The month of June will be longer than last year – and that's official. Yes, you will have more time on your hands on June 30th.
A lengthy summer barbecue perhaps? Let the kids stay up longer? Or just head down to the pub?
Don't get too excited as you will only have one extra second, known as the 'leap second'. Last time the clocks ticked for an extra second was in 2012.
The reason behind the move, which was first introduced in 1972, is so that our time stays linked to the earth's spin. You won't have felt it but the earth is slowing up.
So the second is added to keep our modern timekeepers – atomic clocks, which rely on the vibrations in atoms to provide a very accurate measurement of time – in line with our slightly less reliable timekeeper, the Earth.
The 'boffins' at the International Earth Rotation Service decide how often and when to give us the extra second and back in January a longer June was confirmed.
No decision which affects the world cannot escape some political posturing and scientific arguments of which there are many. The pros and cons are highlighted here.
The last time a second was added to the year was a Saturday night in June 2012. The move left some websites faltering as servers got confused. In Australia more than 400 flights were delayed as the Qantas check-in system crashed.
So inevitably perhaps in January when the decision was announced for this year's leap second a series of warnings emerged.
Could one alternative be to speed up the Earth's spin instead? The answer is it's not possible, without killing everyone on Earth.
So don't forget an extra second at midnight on June 30. Blink and you'll miss it!
Photo: cc Flickr @mararie