Possible sighting of escaped US murderers
Comments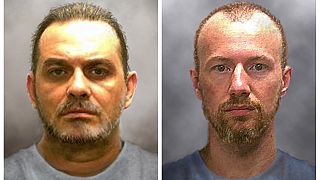 Police in New York state say they're investigating a possible sighting of two convicted murderers who escaped from a maximum security prison.
The two men have have been spotted in a town close to the Pennsylvania border.
The pair have been put on America's 15 most wanted fugitives list after their prison break two weeks ago.
They went through prison cell walls, a steam pipe and a manhole cover to escape, officials said.