Hungary to close Serbian border with anti-migrant fence
Comments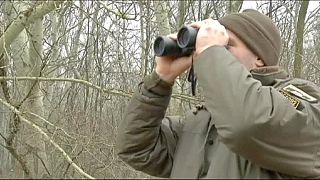 The Hungarian government is to go ahead with a plan to erect a four-metre high fence along its border with Serbia to keep out illegal migrants.
Many of those seeking to enter the EU via Hungary are from Kosovo and Albania, but increasingly they are from Africa, too, choosing the Balkans as an entry point rather than Greece, Italy, or Spain.
It is a short border, but one organised criminals and smugglers know well and are exploiting to make fortunes from the unfortunate.
"The government has decided to instruct the interior minister to immediately start the preparations to physically seal the Hungarian/Serbian border. We are talking about a 175 kilometer- long border area whose physical closure can be ensured with a four metre high fence," said Foreign Minister Peter Szijarto.
Why and how migrants are suddenly using the Balkan route has yet to be fully investigated, but it adds yet another pressure point for the EU as it grapples with this crisis that seems to have no end.