Man infected with MERS earlier this year dies in Germany
Comments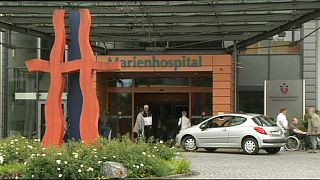 A man infected with Middle East Respiratory Syndrome, or MERS, earlier this year has died in hospital in Germany.
The 65-year-old suffered complications stemming from the virus, according to health officials.
It is believed the man was infected while visiting an animal market in the UAE in February.
German authorities say there are no indications that he passed MERS onto anyone else.
Meanwhile, a Prague hospital has admitted a patient also suspected of having the virus.
The man had travelled from South Korea, where MERS has infected more than 150 people and killed 19 since last month.
It is the largest outbreak outside Saudi Arabia, where the virus was first identified in humans.
MERS is caused by a coronavirus from the same family as the one behind Severe Acute Respiratory Syndrome (SARS).
SARS killed more than 800 people worldwide in 2002 and 2003.