Tunisian embassy staff kidnapped in Tripoli
Comments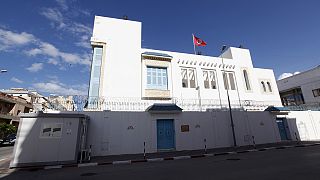 In the Libyan capital Tripoli 10 staff of the Tunisian embassy have been kidnapped after an armed group stormed the building according to the Tunisian Foreign Ministry.
It called the assault a "blatant attack on the Tunisian national sovereignty and a flagrant violation of international laws".
Relationships between the two countries have become increasingly tense.