Two nuns rescued after three days stuck in lift
Comments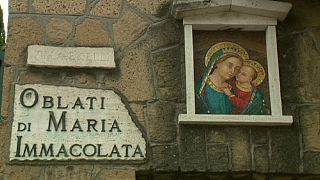 Two nuns have been rescued after three days stuck in an elevator in Rome.
The women, aged 58 and 69, were from Ireland and New Zealand respectively.
They became trapped at a convent on Friday due to a power cut and the building was then empty over the weekend.
The nuns had no mobile phones on them and said all they could do was pray after nobody answered their calls for help.
On Monday they were eventually heard by a cleaner and rescued by police.
They were taken to a nearby hospital where they were treated for dehydration.