South Africa says 2010 World Cup bid was above board
Comments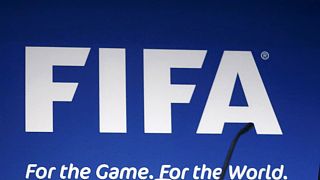 South Africa's sports minister has denied allegations that the country's World Cup organising committee paid bribes to host the 2010 World Cup.
FIFA had issued a statement saying that, in 2007, "as part of the 2010 FIFA World Cup, the South African government approved a $10 million project to support the African diaspora in Caribbean countries".
But Fikile Mbalula insisted that payments for approved projects should not and must not be confused with bribes.
The minister said he would co-operate fully with US authorities in their investigation into FIFA.
Organising committee chairman Irvin Khoza and chief executive officer Danny Jordaan have yet to address allegations centering on the South African bid.
Australia, meanwhile, has said that as part of its bid to host the 2022 World Cup it paid $500,000 as part of FIFA demands that bidders show a commitment to international football.
Australia says the money was paid to football's North and Central America body, CONCACAF.
Frank Lowy, the head of Australia football, said his country ran a clean bid and he wants his money back.