Blazer says he took bribes over award of World Cup in France in 1998
Comments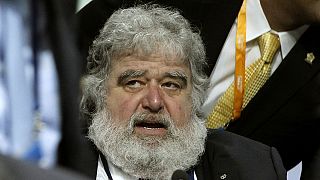 Former senior Fifa offical Chuck Blazer has admitted taking bribes in connection with the 1998 and 2010 World Cups.
Blazer, who headed the organisation responsible for overseeing football in the United States, is co-operating with an FBI investigation into corruption in football's governing body.
His admissions were made in a secret trial in 2013, the details of which were only made public today.
Seven Fifa officials have been arrested in connection with the subsequent investigation and Sepp Blatter, the organisation's president resigned yesterday.