Relatives of Americans held by Iran describe torture as lawmakers question nuclear deal
Comments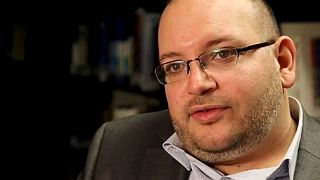 With only weeks until the deadline for an international nuclear agreement with Iran, the United States stepped up the public pressure on Tehran to act unilaterally on some urgent human rights cases.
The Committee on Foreign Affairs of the House of Representatives passed a resolution demanding the immediate release of American citizens detained in Iran and any information regarding US citizens who have disappeared in that country.
This bipartisan statement came after a hearing with family members of four Americans who have been imprisoned or have gone missing in Iran.
"We can't imagine the living hell that your families are going through", said Committee Chairman Ed Royce, a Republican from California, calling Iran "a country that regularly holds 'Death to America' rallies."
The committee considered the fate of four Americans that have become highly publicised cases in the US:
- Jason Rezaian, Tehran bureau chief of the Washington Post, who was arrested on espionage charges in July 2014. He is held at the infamous Evin prison. His trial opened last week, shrouded in secrecy.
- Saeed Abedini, a Christian pastor, who was arrested in 2012 and later sentenced to eight years in prison for gathering with others to study the Bible – which is not illegal in Iran, but which the regime deemed a threat to national security.
- Amir Hekmati, a former US Marine, was sentenced to death in 2011 for alleged espionage, corrupting the earth and waging war against God. Upon appeal, the sentence was reduced to ten years in prison.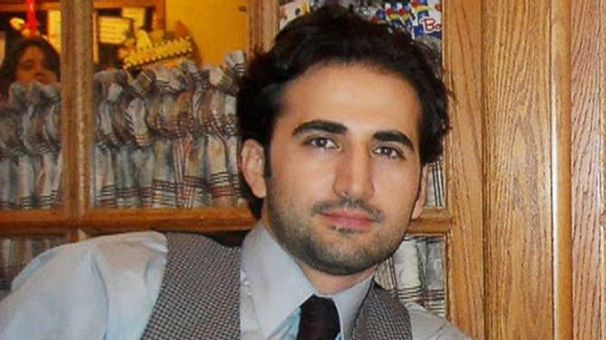 - Robert Levinson, a former FBI agent and government contractor, was taken hostage on the Iranian island of Kish in 2007. Unlike the other three Americans imprisoned in Iran, Tehran has never acknowledged arresting him. Levinson is the longest-held hostage in American history.
During the hearing, the witnesses described their loved ones' dismal conditions in Iranian prisons, describing the Iranian judicial system as unjust, arbitrary and opaque.
"Amir was held in a 1m x 1m cell, allowed out only 10 minutes a week to stretch his legs, he was beaten on his feet with cables, was tasered repeatedly in the kidney", said Amir Hekmati's sister Sarah in her emotional testimony. "
"Amir has been held for months in solitary confinement, not allowed visits from his attorney or family, and not allowed to make phone calls", she said, noting that her brother met his court-appointed defense attorney five minutes before the trial started.
Ali Rezaian described in detail the circumstances under which his brother Jason was arrested, detained and finally put on trial just last week amid an utter lack of transparency. "The proceedings were then halted and have been suspended indefinitely", Rezaian said.
"Let me be very clear. Jason is innocent of all (espionage) charges against him", Rezaian said. "It is time for Jason to come home."
The relatives called on the Obama administration to do more to press for their loved ones release during negotiations with Tehran on a deal to roll back its nuclear program.
"We need American officials to ramp up this engagement as they meet in the next few weeks over Iran's nuclear program", Daniel Levinson, Robert Levinson's son, said. "We need — in fact, we implore — negotiators to take a more aggressive approach than merely asking for Iran's help."
Lawmakers from both parties said that if Iran doesn't release the US citizens immediately, they would not trust Tehran to honor terms of any deal international negotiators are rushing to finalize before the end of the month.
Eliot Engel of New York, the ranking Democrat on the committee, said he is "infuriated" and outraged that Iran, while sitting at the negotiation table, could "spit in our faces" by putting Rezaian on trial.
Engel said he would wait to see the details of any nuclear deal, but thinks it's "ludicrous" for the United States to sign a deal and act as if it's business as usual with Iran when the four continue to be held.