Yemen: French hostage Isabelle Prime appeals for release
Comments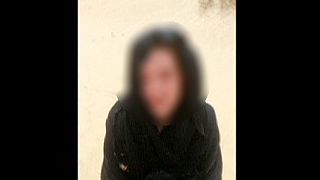 A video has been released of French national Isabelle Prime, who was kidnapped in the Yemeni capital Sana'a in February, 2015. In the clip, Prime appeals to French President François Hollande and Yemen's exiled President Mansour Hadi to negotiate her release and claims to have made several suicide attempts.
A foreign office spokesperson said France was doing everything possible to arrange Prime's release. Her translator, kidnapped at the same time, was let go some two weeks later.
Meanwhile, political sources report progress in efforts to hold talks between pro-government forces and opposing Houthi rebels, despite continued Saudi-led air strikes over Sana'a in support of the exiled president.
During discussions with Houthi representatives in neighbouring Oman, US officials have, reportedly, narrowed gaps between the two sides, ahead of eventual United Nations-backed negotiations in Geneva.
On June 1, at least one of several American hostages reportedly being held by Houthis in Yemen has been released, according to Associated Press, citing a US official.