Poland's newest political party poised to make election impact
Comments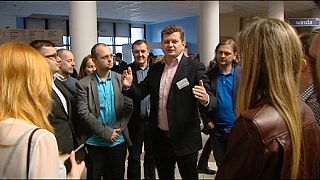 The first congress by Poland's newest political party has been held in Warsaw.
Economist Ryszard Petru is one of the founding members of the newly named Modern Poland Party (NowoczesnaPL) and represents a movement for change.
Analysts claim the new party could be a threat to the governing Civic Platform (PO) in October's general election. Its candidate Bronislaw Komorowski was defeated in a recent presidential vote by Andrzej Duda of the Law and Justice party (PiS).