Food for thought: Romania slashes VAT on foodstuffs to 9%
Comments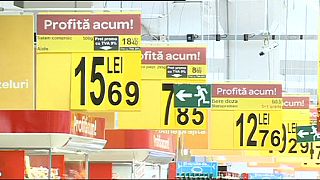 Romania used to be the only European Union country not to have differentiated VAT on most foodstuffs, with bread being the exception.
But now, Bucharest has slashed the value-added tax from 24 percent to nine percent on all food products, as well as non-alcoholic beverages and catering services.
Alcohol has not been reduced.
Romanians spend around a third of their income on food – a huge jump from the 18 percent EU average.
A recent INSCOP survey suggests almost 84 percent of Romanians welcome the reduction.
The new measure is expected to have a 4.1 billion euro impact on the state budget by 2018, the government estimates.