At least 27 killed in Syria clinic explosion
Comments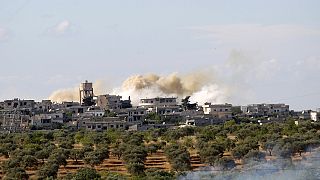 A fire in a clinic in northeastern Syria has claimed the lives of 27 people, most of them children. Thirty others were being treated for burns, among them nurses and patients.
Police said dry branches had caught fire which caused a fuel tank to explode. One source reported oxygen gas cylinders to be the cause of the explosion.
The incident occurred at a clinic in Qamishli, a Kurdish city on the Turkish border.
A Kurdish official said that many children had been waiting to get vaccinated against polio when the blaze erupted.
Many of those injured are in a critical condition.