Clashes leave seven dead in Yemen's Taiz
Comments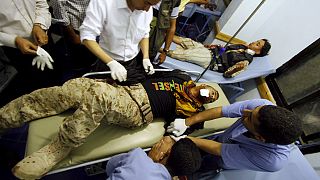 At least seven people have been killed and more than 30 wounded during fierce clashes in Yemen's southern city of Taiz.
Houthi rebels and troops loyal to exiled president Abd Rabbu Mansouri Hadi exchanged heavy fire with fighting being centred in several residential neighbourhoods.
The violence comes just days ahead of UN sponsored peace talks set for May 28 in Geneva.
Clashes have intensified in recent days as a Saudi-led military coalition has escalated airstrikes on Iranian backed Houthi rebel targets.
Millions of civilians are caught up in a humanitarian crisis with food, water, and medicine shortages.