Cartoonist Luz quits Charlie Hebdo
Comments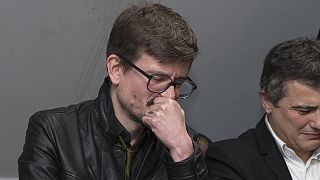 One of the few cartoonists to survive an Islamist militant attack on France's Charlie Hebdo journal is leaving the publication, saying he can no longer bear the pressure.
Renald Luzier, better known simply as Luz, announced his decision in an interview in Liberation, the newspaper that helped Charlie Hebdo publish again in the wake of an attack in which most of his cartoonist colleagues were killed.
"Every print-run was torture because the others are no longer there," said Luz, who drew the cover picture on the first post-attack edition of Charlie Hebdo but had recently declared he would no longer draw cartoons of the Prophet Mohammad because he was fed up with it.
The pressure of work in the wake of the attacks and media scrutiny were the main reasons he cited for the decision.
Islamist militants saying they were avenging the Prophet killed 12 people in January when they attacked the Paris offices of the irreverent weekly known for lampooning Islam along with other religions and the political establishment
REUTERS