French police cleared in teen riot deaths
Comments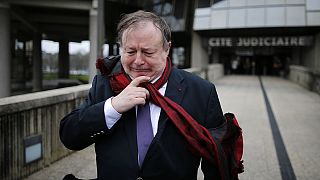 Almost ten years on, a French court has cleared two police officers over the deaths of two teenagers in a Paris suburb in 2005, a case which sparked major riots in the country.
The court ruling has divided opinion. Jean Pierre Mignard, the lawyer for the families of the victims Bouna Traore (15) and Zyed Benna (17) described the decision as shocking, adding that, "The problem is more general. The prime minister has referred to a "social Apartheid" while talking about the difficult suburbs, I'd rather not see a "judicial Apartheid" take hold in the heart of this "social Apartheid"."
"Since the beginning, my clients were convinced that they had not committed any fault or crime," said Daniel Merchat, the lawyer defending the two police officers.
The judge threw out the charge of failing to help when the the two teenagers entered an electricity substation while fleeing from police. The judge said neither officer had a clear awareness of the grave or imminent danger.
Their deaths provoked three weeks of rioting in 2005, and some fear the court's decision could renew unrest.