Ghetto youth set France ablaze, autumn 2005
Comments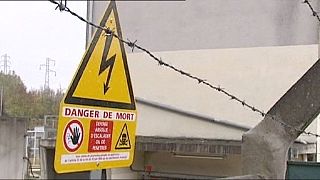 The electricity substation in Clichy-sous-Bois, which is known as a 'cité', was as far as the teens got. Police said they chased them following a burglary complaint.
Zyed Benna, aged 17, and Bouna Traore, aged 15, received 20,000-volt electric shocks. They had scaled the fence to hide inside.
One of the officers was identified as saying, in a police radio recording submitted at the trial, that he wouldn't bet much on their survival in the substation.
At long last, the family's day in court came. National prosecutors had refused to bring charges against the officers involved three times, saying evidence was lacking.
Zyed's brother Adel Benna said: "We've been waiting for ten years to hear what the police have to say, and to know the truth."
The same night the boys died (27th Oct. 2005), young people started attacking police and emergency services, blaming them for the deaths. They kept it up for three weeks.
The rioting youth of different ethnic or immigrant backgrounds vented their anger against police violence, a lack of jobs or social exclusion.
Interior Minister of the time Nicolas Sarkozy (centre-right), had said before the riots, "We're going to clean up the 'citées' with a high-pressure hose."
On 8th November, he announced the state of emergency and reinforced the forces of law and order.
Sarkozy said he was using legislation from 1955 but that the decision was one of principle. The measures would be targeted as events evolved, in more than 30 French towns and cities.
Earlier this year, Socialist Prime Minister Manuel Valls acknowledged feelings of alienation in the citées, saying they are a form of "territorial, social and ethnic apartheid", and that France should put "ghettoisation" behind it.
Clichy-sous-Bois has improved, but places like it still suffer from heavy unemployment, a lack of opportunities and tensions with the police.
Local authorities also warn that, unlike in 2005, increasingly the French-born young identify with distortions of Islam.