Typhoon hits northeast Philippines
Comments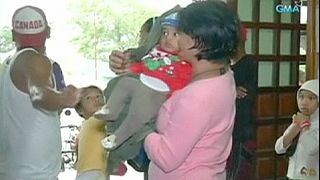 A massive typhoon has crashed into the northeastern tip of the Philippines.
The storm produced winds of up to 220 kph and is expected to trigger landslides and flashfloods.
The category five storm hit a rice-producing province of Cagayan about 400 km north of the capital, Manila.
Typhoon Noul is expected to head northwest and strike the southern tip of Japan on Tuesday.