Italy and US break-up alleged drug trafficking network
Comments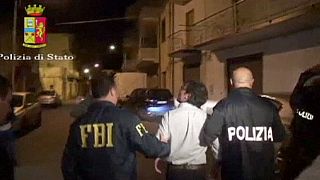 Police say a major cocaine trafficking network, allegedly run from a pizza restaurant in New York, has been broken up.
Italian and FBI agents detained suspects in the southern Italian region of Calabria.
They were held on charges of conspiracy to run an international drug trafficking ring, according to police.
The network is accused of organising drug shipments from Costa Rica to the US and Europe.
Italian investigators said they had evidence to show the network's alleged kingpin was Gregorio Gigliotti, 59, who ran a pizzeria in the Queens borough of New York.
He was indicted in America along with his wife and son last month for importing cocaine. He has pleaded not guilty.