'Cruel and punishing' night for Liberal Democrats in UK election
Comments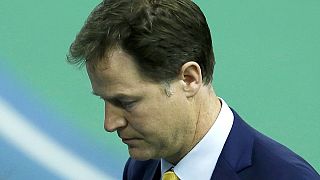 Britain's Deputy Prime Minister Nick Clegg is one of the few Liberal Democrats who have held onto a parliamentary seat in the country's elections.
He has retained the constituency of Sheffield Hallam, in South Yorkshire, with 22,215 votes.
Clegg's majority of 2,353 is a stark contrast to the 15,284 majority he secured in the last election, in 2010.
Labour's candidate was closest behind Clegg in the latest election.
"It is now painfully clear that this has been a cruel and punishing night for the Liberal Democrats. The election has profound implications for the country. It also obviously has profound implications for Liberal Democrats," said Clegg after the result was announced.
"I will be seeking to make further remarks about the implications of this election both for the country and for the party that I lead, and for my position in the Liberal Democrats, when I make remarks to my colleagues later this morning, when I return to Westminster."