WWII is far from being a closed chapter in the Land of the Rising Sun. If Germany seems to have come to terms with its historical responsibilities, Japan, the other major defeated Axis power, still struggles with its past. The battle over the historical memory, that some consider even as a war on truth, is far from being over in the country that was the last to have put an end to WWII.
'Comfort women': Japan's ambiguous "I'm sorry"
It is considered to be the issue vehemently confronting Japan with regards to the legacy of its WWII past. The two words euphemistically point to the women who were forced into sexual slavery by and for the Japanese military between 1932 and 1945. Their exact number is still being researched and vividly debated. Campaigners estimate it somewhere between 50,000 and 200,000. It is considered to be one of the world's biggest case of institutionalised human trafficking.
Photo: A young ethnic Chinese woman who was in one of the Imperial Japanese Army's "comfort battalions" is interviewed by an Allied officer in Rangoon, Burma, on August 8, 1945.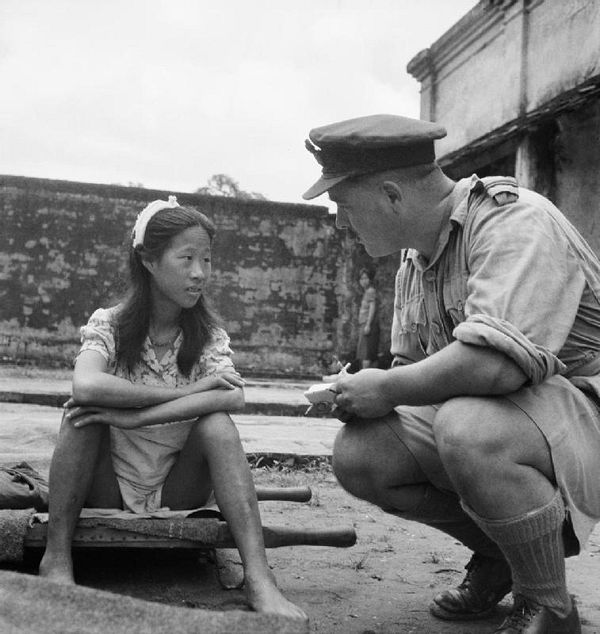 All across East Asia and the Pacific Islands, the Japanese army set up numerous "comfort stations", a wartime network of brothels that provided sex for the military and its contractors. Annexed by Japan from 1910 to 1945, South Korea was purportedly the source of the majority of the trafficked comfort women. The issue continues to plague Tokyo's relations with Seoul.
The last few surviving victims are still waiting for justice, mainly what they call "a sincere" apology and compensation directly from the Japanese government. But Japan has thus far refused to compensate the women directly, saying all claims were settled by post-war peace treaties.