Duchess of Cambridge goes into labour
Comments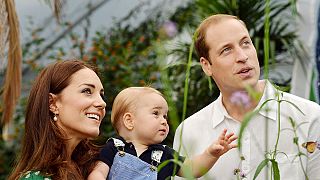 The Duchess of Cambridge has been admitted to hospital after going into labour, the BBC reports .
The Duchess, previously known by her maiden name of Kate Middleton, was admitted to the private Lindo wing of London's St Mary's hospital, where she had her first child, George in July 2013.
The new baby, whether a boy or a girl, will be fourth in line to the throne behind its brother; father, William, Duke of Cambridge; and grandfather, Charles, Prince of Wales.