Australians plea for mercy for condemned nationals in Indonesia
Comments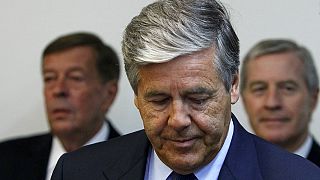 Several hundred people held a vigil in Sydney for the two convicted Australians awaiting execution in Indonesia.
In other towns and cities too people appealed for clemency for Myuran Sukumaran and Andrew Chan, both in their early thirties.
There was also a small protest outside Sydney's Indonesian consulate.
The Australian government has pleaded with Indonesia to delay the executions until investigations into alleged corruption at the trial are complete, and a constitutional challenge is heard.
"Both these legal processes could impact on the outcome. They reflect the integrity of the sentencing process and the clemency process, and so we urge the Indonesian government to allow these legal processes to proceed because of course executions are irrevocable," said Australia's Foreign Minister Julie Bishop.
Australia has warned of "consequences" should the executions go ahead.
Indonesia's relations have also been strained with Brazil, Nigeria and the Philippines, which also have citizens facing the firing squad.
[You Question] Should the European Union impose sanctions on Indonesia over the country's use of the death penalty? ❏ Yes ❏ No ❏ I don't know

Posted by euronews on Tuesday, 28 April 2015