Italian police launch 'vast' anti-terrorism operation against al Qaeda-inspired group
Comments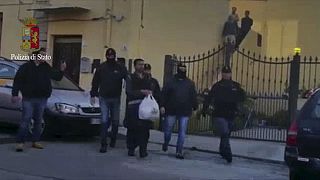 Italian police say they have been carrying out a "vast" anti-terrorism operation against an armed organisation inspired by al Qaeda.
It is claimed members were ready to carry out attacks in Pakistan and Afghanistan – as well as possibly targeting the Vatican.
Police have launched a series of raids, with their sights set on 18 suspects.
Most of the police activity has been centred on the island of Sardinia, but the operation covers seven Italian provinces in all.
The suspected spiritual leader of the armed group is said to be among those who have been arrested. Some of the other individuals being targeted are believed to have left Italy.
Police officials say all of the suspects are from Pakistan and Afghanistan.
It is alleged the group has been wanting to incite a popular uprising against the Pakistani government, so it would stop its backing of US forces in Afghanistan – many of which have already been withdrawn.