Watch live: SportAccord euronews official sport awards ceremony
Comments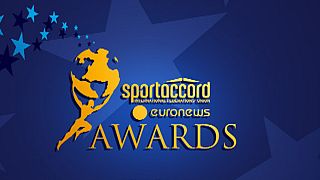 The inaugural SportAccord euronews awards ceremony honouring the greatest achievers in their fields is taking place in Sochi.
As the official partner of the awards euronews is broadcasting the event live.
SportAccord represents almost 100 sport federations who all gave their input into the nominations ahead of a public vote.