Real and Juventus make it to the Champions League semifinals
Comments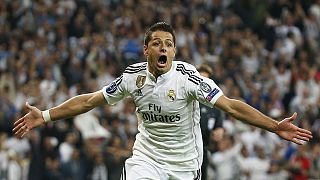 Real Madrid and Juventus secured their spot for the semi finals of the Champions League on Wednesday.
They will join Bayern Munich and Barcelona, who qualified for the semis on Tuesday.
Real – winner of the competition last year – beat their crosstown rival Atletico Madrid 1-0 thanks to a late goal by Javier Hernandez, while Juventus displayed a strong defensive performance to hold Monaco to a goalless draw.