Londres, je t'aime! 5 reasons French prefer London
Comments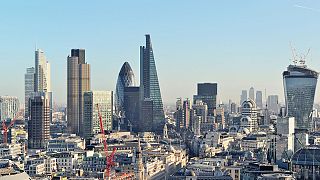 Euronews' Kateryna Khinkulova, who splits her time between London and Lyon, has spoken to some of her French neighbours about what makes the UK capital so popular.
Around half a million French people live and work in the city putting it among the largest French populations in the world, here's why some of them are there:
1) А place to find a unique job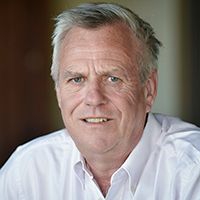 French community in London features many elements, including a French-language radio station. Eric, 58, presents a daily talk show "La Newsroom" on its waves and splits his life between London and Paris.
"I lived in London for a while 30 years ago and I am thrilled to have had a chance to return. I love my job of a news and sports editor here in London.
"Am I a foreigner here? Of course, since speaking French and standing out is what I do for a living here. But I also feel a Londoner – I know this city so well. It never stops changing, the change, the transformation is perpetual.
"I feel extremely lucky to have an opportunity to work as a journalist at my age – in France it's very hard to find a job after you reach your mid-50s. I feel that here in London there are lots of opportunities, things to be created, stories to be written.
"Would I prefer to be living in Paris full-time? No. My job is too exciting. I want to be in London, for the next few years at least."
2) Best for multinational families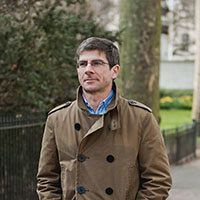 Since there are so many foreigners in London, it's not surprising they hit it off and, well,…start families. Antoine is one who found love here.
He is 43, he works in finance but he stresses he's not a banker.
"I have been in London for 14 years: studying first and then working. I have had a chance to live for 2 years in Rome and also a little in the French Alps but I wouldn't be able to live there all my life.
"London is not perfect, but you can live your life: great culture scene, great cosmopolitan people, great business opportunities. I am a Frenchman, 100%.
"Maybe one day I would like to live in France again but having married another foreigner – my wife is Ukrainian, I can't make those decisions alone.
"My kids were born in London, it's their home. They speak English, French and Ukrainian, so they'll have choices in the future. Best thing in London? Columbia Road flower market. It has become a little too trendy for my taste in the last few years but it's still a place to find real English market sellers.
"Worst thing? Bankers. They still run the show even after causing so much damage to the economy."
3) Artistic opportunities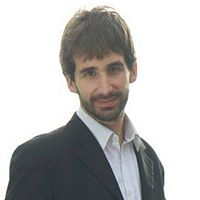 Dynamic, full of opportunities to express oneself and full of career options for aspiring artists and musicians. That's how classical pianist Matthieu, 25, sees the British capital.
"I first came to study at a conservatoire here in London. My teacher is a great Russian pianist and I wouldn't have been able to study with him anywhere else.
"I have been in London for four years and I feel my story here is only just beginning. There are fantastic opportunities to experience classical music. The concert halls are great : Royal Festival Hall, Wigmore Hall, Barbican Hall, and performing there is always an unforgettable experience.
"I also feel that London is one of the most optimistic places I've been to. My career is going well, I have lots of concerts planned for this year, some in the UK, some abroad but I know it's because I've studied and worked here that I have these amazing options.
"I don't see myself moving any time soon. I would miss London's vibrancy too much."
4) It's easy to be different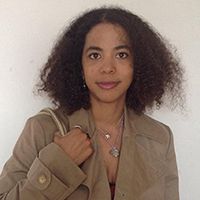 Maud, 33, teaches French in London and looks after her two kids.
"I don't feel French when I am in France because I am mixed race and I never really fitted in in the first place. I have been a vegetarian since I was 14 and French people were really lacking any respect or understanding for my dietary choice. It is not easy to be different in France.
"I have to say that I do not miss France particularly. What I miss is the good quality baguette and croissants from the boulangerie that are impossible to find in London. What I am missing a lot is nature, space and well-built houses. The housing quality in the UK is extremely poor and expensive.
"I would never take British citizenship though as I was born and brought up French and I hope that my children will remain a part French too (they are also Danish). It all gets mixed up in London."
5) Anything is possible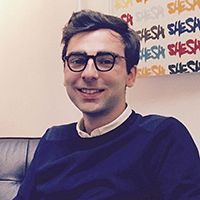 Charles, 28, is originally from Lyon. He started his own design business in Shoreditch 4 years ago. Now the commissions are pouring in and he was responsible for designing a new website for the Christian Laboutin fashion brand.
"I arrived in London 4 years ago in September 2010. I came here to build my new company. I couldn't imagine creating it in France.
"Now I can imagine living anywhere doing what I do. Pretty much in any big city where there is a good internet connection, great working environment and, if possible, lots of sun.
Most of my friends here are French but there are other nationalities, too – Spanish, German, Italian.
"My favourite thing about London? As it is one of the biggest cities in the world you can always discover something new that will make you love it even more. Living in London is quite expensive but you have diversity like nowhere else in Europe.
"My least favourite aspect of London would be the lack of sun. Today is quite ok but I miss the warm feeling from the south of France so much."
What are your experiences of living in a foreign city? Is it something you've already done? Would you like to? Why or why not? Tell us more by email at witness@euronews.com or via @euronews on Twitter