Back to school for Sierra Leone students in wake of Ebola outbreak
Comments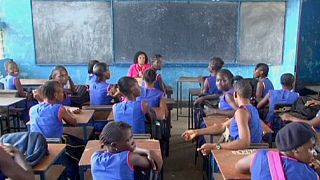 Students have been heading back to schools in Sierra Leone, nine months after classes were cancelled because of the Ebola outbreak.
It is seen as a sign that the tide may be turning against the outbreak, the worst on record, as infections and the spread of the virus is gradually brought under control.
Sierra Leone has reported nearly 12-thousand cases since the epidemic was detected in neighbouring Guinea a year ago.
In all, more than 10-thousand people have died in the two countries and Liberia.
Several schools across Sierra Leone have been used as Ebola care centres, or to treat patients, since the government closed them in June 2014.