China: Former energy sector leader pleads guilty to corruption
Comments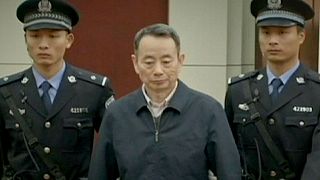 Jiang Jiemen, the former head of China's top energy group (CNPC), has pleaded guilty in the first day of a corruption trial against him.
Jiang, who also ran the state asset regulator for five months before being sacked in September 2013, asked the court for leniency when considering his sentence.
He is accused of taking bribes, possessing a large number of assets from unidentified sources and abusing his position at a state-owned enterprise.
The former business leader joins a number of figures from military and state owned businesses (and many from the ruling Communist Party) to be taken down by President Xi Jinping's two-year battle against corruption.
A verdict on Jiang's case is expected at a later date.