Hillary Clinton ready to announce candidacy for president, say reports
Comments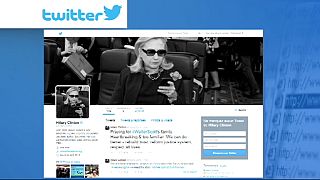 Former secretary of state Hillary Clinton is expected to announce on Twitter her intention to run for US president.
Analysts say her focus on social media is an attempt to connect with young voters.
She lost her previous presidential run in 2008 to the current president, Barack Obama, partly because of his clever use of social media, according to analysts.
A New York newspaper reported that the announcement was expected on Sunday, however this has not been confirmed.
Clinton has reportedly signed a lease for a campaign headquarters in Brooklyn.
The wife of former President Bill Clinton is the frontrunner for the Democratic nomination.