EU funds observation towers along Poland's border with Kaliningrad
Comments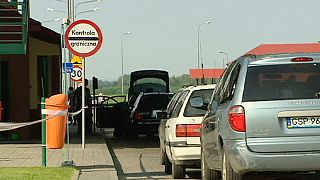 Poland is to place six observation towers along its border with Kaliningrad.
This follows reports that Moscow has deployed missiles to the Russian territory.
The border is also the external frontier of the European Union.
Seventy five percent of the three million euro cost will come from the EU's External Borders Fund.
Poland building towers to look into Kaliningrad after Russian short range missiles posted there. pic.twitter.com/hJazEXcGr3

— Will (@wtmh2) April 6, 2015