Spanish police arrest alleged would-be jihadi brothers
Comments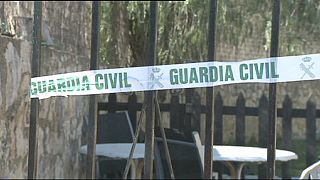 Spanish police have arrested four members of a family, including twin teenage boys who were allegedly about to travel to Syria to become jihadi fighters.
The parents and their sons were detained in Badalona, near Barcelona.
Government sources say the teenagers had dropped out of school and started studying at an Islamic centre in Morocco.
Spain has been carrying out raids on a series of suspected extremist cells in recent months, most of them in Ceuta and Melilla, two Spanish-governed coastal cities fenced off from northern Morocco. Tuesday's raid in Catalonia marks the fourth this year.